Marc Brokenbrow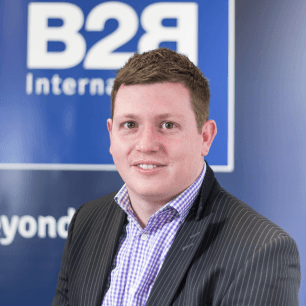 My role at B2B International is varied.  I'm lucky enough to play a part in most stages of the research process.  Being a maths graduate, I mainly get involved in the analysis of the big multi-country quantitative studies we carry out, but that's not to say I don't like the odd qualitative job.

Marc Brokenbrow
Research Manager
What is the best thing about working at B2B International?
I would have to say the culture. It's a flexible and relaxed place to work where you are left to get on with things. There's a hardworking team that doesn't take itself too seriously. It's a healthy environment to work in.
What is the best advice you have ever been given?
Never feel too comfortable in life; as soon as you do, you're missing the opportunity to progress. Push yourself outside your comfort zone.  The only moment you can really achieve anything meaningful is when you make yourself feel vulnerable.
What is your favourite place you have visited – and why?
It is a city so different to anywhere else I have ever been, so I would say Venice.  Maybe it's just because it's built on water but I like the novelty of it. It's quite a cool city and the food's not too bad either.
What is your favourite book?
To say I'm not the biggest reader in the world is an understatement, but I do like to read the odd sporting autobiography.  I'm getting to the age where all my footballing heroes are retiring so they've always got some interesting stories to tell.
What is your favourite pastime?
Probably the same as most Manchester lads, I can't think of anything better than spending a few hours down at Old Trafford cheering on the biggest and most successful team in English football.  There's nothing better than celebrating a last-minute winner.