The B2B Insights Podcast Channel was created to help marketing and insights professionals navigate the rapidly-changing world of B2B markets and develop the strategies that will propel their brand to the top.
Subscribe today for your dose of exclusive insights from the B2B market experts.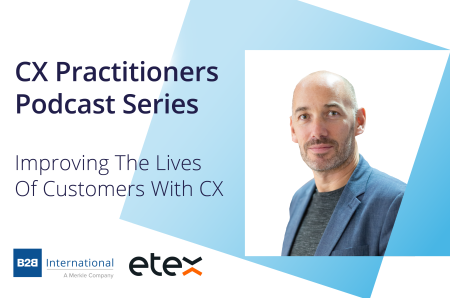 With customer experience (CX) a number 1 priority for most B2B companies in 2021 and beyond, we wanted to learn more from those who have put their customers front and centre through award winning CX programs, and how this has transformed their businesses. Join our research directors as they talk to CX experts to understand how and why they prioritize CX within their business strategies in our latest podcast series; The CX Practitioners.
This week our Head of Growth Nick Hague is joined by Jo Goossens, the Strategic Marketing Manager at Etex. Etex are an International building materials company. Founded in 1905 and headquartered in Zaventem, Belgium, they are a family-owned company with over 13,000 employees globally. They operate over 100 production sites in 42 countries and generate a revenue of nearly EUR 3 billion per annum.
They work as one team, fostering a collaborative and caring culture with a pioneering spirit, always looking to do better for their customers. They have worked tirelessly for years looking for ways in which they can enhance customer experience, always giving their customer a seat at the table. If you're looking for inspiration as to how you can improve your CX, and what impact it can have on your organization, this is the podcast for you.
Key takeaways include:
What a company has to gain from placing a strategic focus on CX

The importance of customer journey mapping

The role insights has to play in driving CX initiatives

Why B2B and B2C CX approaches are no longer too dissimilar

How internal engagement helps support customer experience programs

Other opportunities understanding customers brings to organizations

How understanding your customers can impact your digital transformation journey…
… and lots more.
Listen to the podcast in full below.