Part of our Micro-Lessons series giving you the most important lessons in B2B marketing, designed to be read in 60 seconds.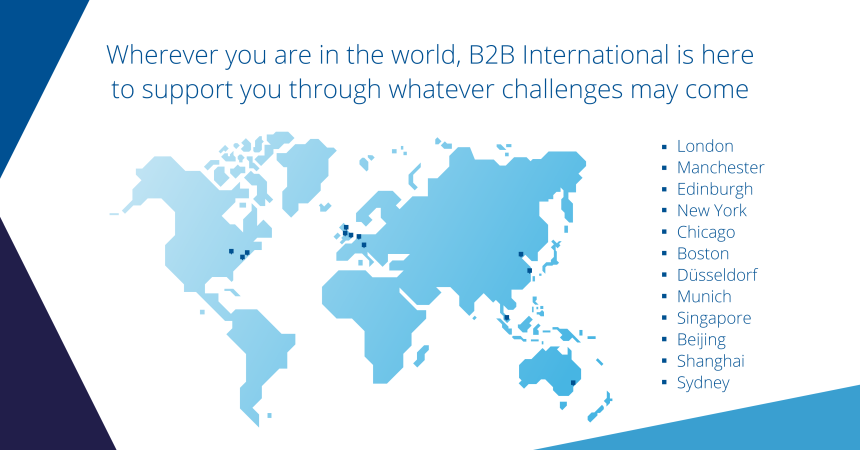 Our mission at B2B International
With offices from Shanghai to Chicago, B2B International is truly global.
That means when a global issue arises, we feel it.
We know you do, too. And we're here to help.
B2B International serves over 600 clients worldwide, and we speak 46 languages between us! We pride ourselves on being an international company.
But as our clients, stakeholders, employees, and MerkleB2B sibling companies adjust, the global B2B mission remains the same:
Provide world-class insights to B2B brands.
While 2020 wasn't always easy, we've made it through by coming together. For any business that might benefit from sharp market insights right now, we're here to help you however we can.
In the face of continued uncertainty into 2021, connection is critical. Wherever you are in the world, B2B International is here to support you through whatever challenges may come.
It's not just our pleasure. It's our mission.
Like what you see? Check out our Insights Hub for more in-depth blog posts, articles, whitepapers, podcasts and videos on a wide range of topics.