The B2B Insights Podcast was created to help marketing and insights professionals navigate the rapidly-changing world of b2b markets and develop the strategies that will propel their brand to the top.
Subscribe today for your monthly dose of exclusive insights from the b2b market experts.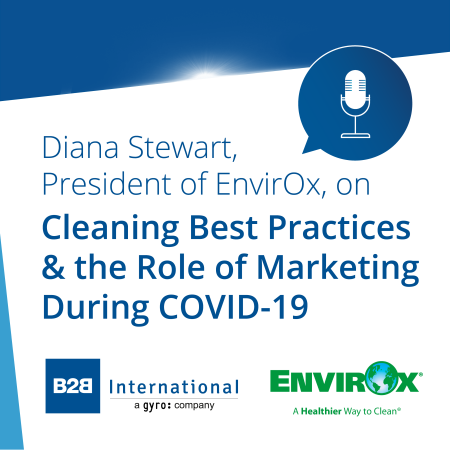 The cleaning industry is essential in addressing the current pandemic caused by the novel coronavirus. EnvirOx is a leader in the manufacturing and marketing of environmentally preferred cleaning technology, and the company has experienced substantial increased demand in recent weeks for its cleaning products and expertise.
Diana Stewart, President of EnvirOx, speaks to Julia Doheny, President of B2B International's North American business, about cleaning best practices, the role of marketing and research during the COVID-19 crisis and beyond, and the importance of sustainability in keeping both people and the environment safe and healthy.
Listen to the full episode below.