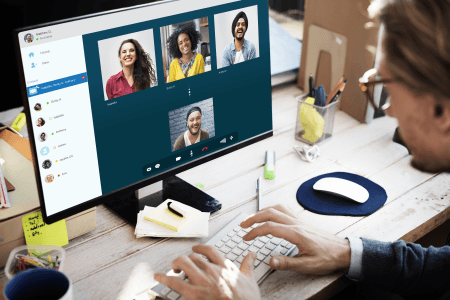 While extremely popular in consumer research, the use of focus groups in b2b research is considered more of a niche technique. They do, however, provide invaluable insights when used correctly.
A big challenge that researchers face when it comes to b2b focus groups is recruitment. This is especially true when it comes to face-to-face focus groups, with a target list of at least 80 – 100 respondents within a short distance of a venue needed to fill 10 spaces. Of these 10, only 6 – 8 will likely attend as drop outs are common. The audience that is being recruited also plays a big part in the ease of recruitment, with 10 small business owners being much easier than 10 power plant operators for example.
This is where online focus groups come in. Respondents across multiple cities or countries can simply login to an online focus group, making it much easier to get difficult-to-reach decision-makers to participate in a group. The only thing to bear in mind is that every respondent would need to communicate in the same language.
With the pros and cons of face-to-face and online focus groups clear when it comes to recruitment, how do you decide which type you need? Below is a diagram that takes you through the key questions that need to be asked to come to a decision.