Give your business a boost with our how-to guides on branding, customer experience, creating a unique selling proposition and many more!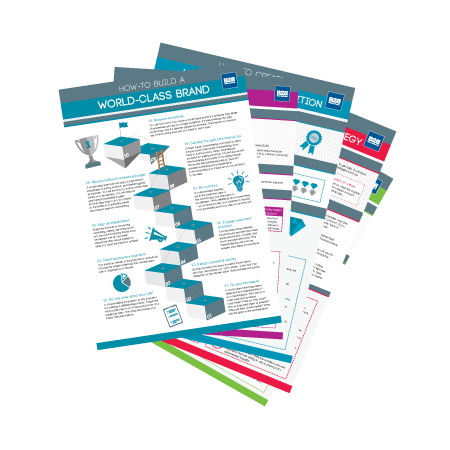 Looking to grow your business? Our set of how-to infographics cover the key strategies you'll need to achieve long-term and sustainable growth. Each how-to topic is summarized on one page which can be printed as a quick reference guide.
They cut to the heart of the what, the why and the how of each subject. They are based on our 20 years of researching business markets and have evolved from the 3,000 projects we have carried out in almost every vertical in every continent.
Well, OK, maybe they won't earn you an MBA in a day, but they are a great summary of 10 vital business and marketing topics. Use them as a quick refresh. Share them with colleagues so you talk the same language. Follow the guides to win a competitive edge.
Your 'MBA In A Day' download includes infographics on:
How to calculate market size
How to create a unique selling proposition
How to determine the right pricing strategy
How to sell more profitably
How to measure the value of your brand
How to measure brand health
How to build a world-class brand
How to recognize cultural differences
How to achieve a leading NPS
How to enhance the customer experience