Kyle Cockett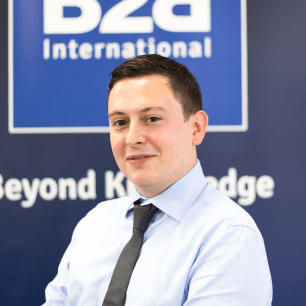 My particular specialism is statistics and, in my role as Head of Stats and Analytics at B2B International, I oversee our large-scale quantitative studies. I am also constantly looking for new statistical and analytical research techniques that could be of use to our clients.

Kyle Cockett
Head of Stats & Analytics
What is the best thing about working at B2B International?
Without doubt it would have to be the working environment.  The company has a modest, down-to earth culture that you don't often find in similar organisations.  Having a relatively flat hierarchy also allows staff to take on extra responsibilities and breeds fresh ideas from the bottom.
What is the best advice you have ever been given?
Think all you speak but speak not all you think.
What is your favourite place you have visited – and why?
I have enjoyed visiting most of the major cities around Europe, but Naples and Marseille are particular standouts. Both are beautiful cities but they are a little bit more off the beaten track – they don't have the same commercialised, tourist feel as most major European cities.
What is your favourite book?
Billy Liar by Keith Waterhouse.  I first read this in my final year of secondary school and I still love the wry humour.
What is your favourite pastime?
There are too many to name but just one.  Football, cycling and music are probably my top three passions in life, not necessarily in that order.