Cristin Diaz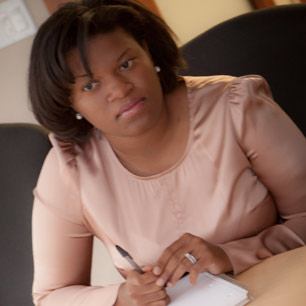 As a Senior Research Manager at B2B International, I have the pleasure of working with large international companies to design and manage research initiatives custom to their needs and business objectives. Within this capacity, I plan the research method, design questionnaires, manage telephone and online fieldwork, conduct one-on-one interviews, analyze quantitative and qualitative data, develop reports, and present findings and considerations to clients.

Cristin Diaz
Senior Research Manager
What is the best thing about working at B2B International?
The best thing is that each project that I work on is tailored to a specific client, and so every single project is different. As a result, I am always gathering new insights about different products, audiences, brands, industries, and countries. There is never a dull moment, as each project comes with its own set of challenges and learnings. It certainly keeps my job interesting and fulfilling, as I am always learning something new.
What is the best advice you have ever been given?
"Just keep swimming." I cannot believe I am quoting an animated fish, but I think the meaning behind this short saying is important. No matter what life throws you, the best thing to do is to keep moving forward.
What is your favourite place you have visited – and why?
I am not sure I have a favorite country or sight just yet. So far the countries I have visited were traveled to for different reasons and therefore each trip has uniquely impacted me and shaped me. However, I may have more of an answer when I get back from my honeymoon in Aruba.
What is your favourite book?
I have several favorites but I will go with a romantic classic: The Time Traveler's Wife. Call me a sap, but I am sucker for a story that details the boundless capabilities of love, especially a love that transcends the limits of time.
What is your favourite pastime?
I am an art lover and very creative. So, I love attending Broadway musicals, operas, concerts, and art shows. I also enjoy writing poetry and song lyrics. But none of these hobbies compares to my ultimate favorite pastime, which is training and spending time with my pup, Lily.