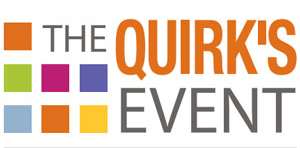 B2B International's Conor Wilcock is taking to the stage at next month's Quirk's Event in London. His workshop, "To Hell with Facts! We Need Stories! – The Power of Storytelling in Research", looks at how to tell stories which will unlock insights and drive action.
Participants in the workshop will learn how to conduct story-based analysis of data, why stories help research findings stick in the mind, and the five key qualities every storytelling researcher needs.
Conor's workshop will take place at 10:00-10:30 on Wednesday 13th February in Room 3.
To read a more detailed overview of Conor's workshop, visit his dedicated workshop page.
Interested in attending? Register here using the discount code SAVE20 to save 20%.