The world of b2b selling has evolved over the last decade.  Digital technologies have blurred the lines across traditional channels and sales strategies, and account-based marketing (ABM) is reframing the way b2b sales organizations approach customer accounts. While this shift brings its challenges, it also presents great opportunity for b2b brands to better engage with different audiences by tailoring offerings around customer needs, attitudes and behaviours.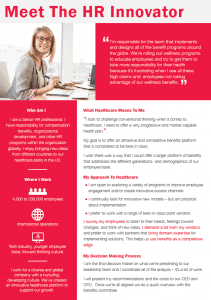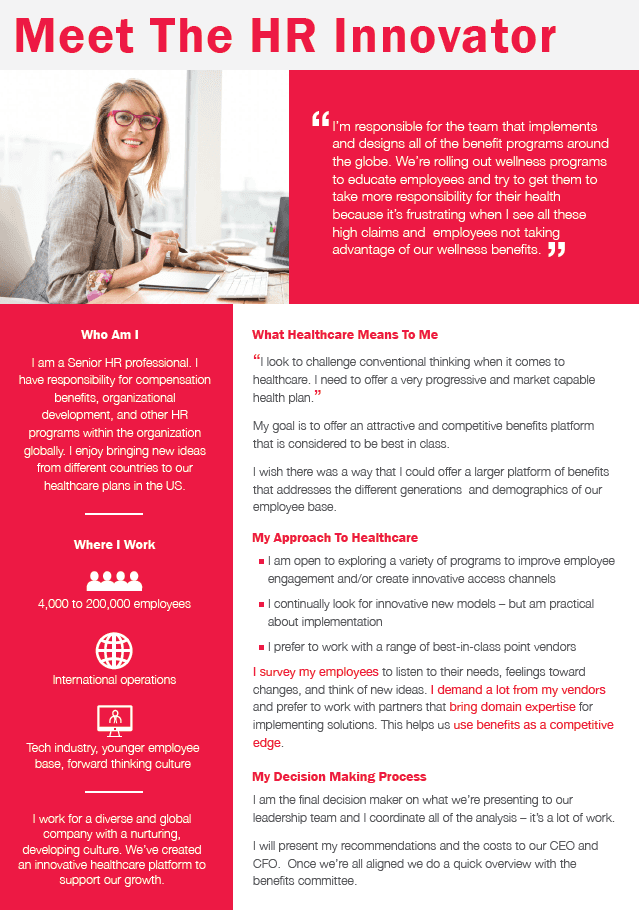 Buyer personas are an archetypal representation of a type of customer, and have become an increasingly important tool used by b2b marketing professionals to help drive stronger engagement with customers. They establish a human connection to buyers by portraying who they are and how they make buying decisions throughout the customer journey.
Developing buyer personas helps b2b organizations focus on creating and communicating value by painting a clear picture of how buyers seek and evaluate solutions, while bringing the true voice of the customer front and center. Buyer personas can be utilized in a variety of ways, most commonly for sales enablement, marketing, and product planning activities. Below are a few examples of how b2b organizations have leveraged buyer personas to optimize their go-to-market strategies:
Sales Enablement

Marketing Communications

Product Development

Sales playbooks
Battle cards
Persona identification tools

Website / ecommerce development and organisation

Tailored marketing campaigns and content
Media planning

Idea generation

Solution retooling
Product roadmaps
Portfolio optimisation
When planning to undertake buyer persona research, consider these best practices to help maximize results:
Achieve internal buy-in by including sales, marketing, product, senior leaders, etc. at the planning stages of the research.
Conduct interviews with buyers that have recently evaluated and acquired a solution (time period will vary based on sales cycles but anywhere between the last 3-6 months is ideal).
Have an experienced interviewer conduct the buyer persona interviews. If the research is being conducted in-house, it should be by someone who is impartial to the client relationship, i.e. who does not bring a biased view to the interviewing and analysis.
After the screening questions and a quick warm up, start the interview with the point at which the organization recognized the need to explore the solution.
Target individuals who have substantial influence on buying decisions. Use their insights to understand other members in, and at the periphery of, the decision-making unit.
Make sure to align the persona with their respective buyer journey. This will help drive more effective marketing and product planning strategies.