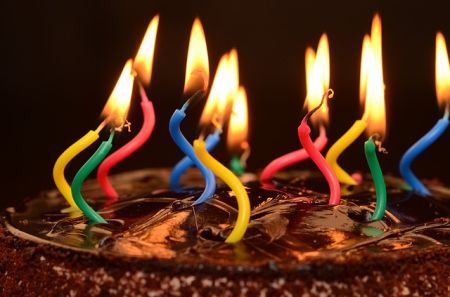 Birthdays are a really special thing. It is the one day of the year that is truly yours. Of course, there are other people who celebrate their birthday on the same day but you don't meet too many of them.
The reason we are talking about birthdays is that we notice that Google is celebrating its 18th birthday – today! Congratulations Google. Apparently there has been some confusion as to its exact date of birth but it has concluded it is the 27th September 1998. What interests us about this date is that it is also our birthday. Well, to be precise, we set up shop on the 1st October 1998 so we will reach our age of majority in 4 days time.
This has caused us to reflect. We are pretty proud of our growth. In these 18 years. We have carried out more than 3000 business to business market research projects for over 600 clients. We estimate that we have picked the brains of over 800,000 business people and asked more than 32 million questions. Put like that, it sounds quite a lot. However, against what Google has achieved, it seems like nothing at all.
It just goes to show the difference between people and businesses. When people get to the age of 18 they are in a very similar stage of development. Boys have started to shave and girls have begun to spend a fortune on clothes.
Businesses however are in completely different stages of their life cycle at 18 years. In the case of Google it has grown to be a behemoth. However, there are hundreds of thousands of businesses that are 18 years old and are still sole proprietors.
It is a reminder of our specialisation. The difference between Joe Public and Joe Business is chalk and cheese. We know all about these differences because business to business research is all that we do. But, enough of this boring business talk, it is time to celebrate. Let's raise a glass of bubbly to B2B International and our much larger cousin. Let's toast to reach for the moon. If we miss, no matter, we will land amongst the stars and there we hope to be one of the brightest you will see.