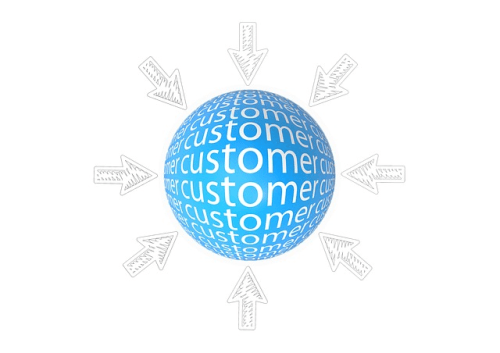 Ensuring the customer is at the centre of your business decisions and their needs are being satisfied is critical to business success. In the market research industry, this is one area that has developed massively, perhaps more than any other.
Moving away from customer satisfaction
Satisfaction is often a difficult metric to measure on its own. Satisfaction can mean different things to different people, especially when looking at different geographies and cultures. Many businesses have therefore turned their attentions to measuring loyalty rather than satisfaction.
The Net Promoter Score, developed by Fred Reichheld in 2003, is a question we researchers have been asking since the beginning of time. It is based on how likely the respondent is to recommend a particular brand or product. The transition towards customer loyalty programmes is based on findings that show loyalty and advocacy play a much larger role in customer retention and profit than satisfaction. Despite this, there still exists a strong relationship between loyalty and satisfaction.
Customer satisfaction surveys and NPS programmes are still the first, useful step in listening to your customers. It is, however, the first step on a long journey towards developing a customer 'experience'. Differentiating on experience is a systematic approach to customer interactions that consistently builds loyalty. It cannot be achieved overnight.
How have B2B International embraced these changes?
Below are 3 of the main ways in which we help our clients build better customer experiences:
A full range of services
Our services include traditional customer satisfaction and customer loyalty research. We also carry out full customer experience management programmes, including customer journey mapping workshops. In these we can help build the results into future strategy.
Tailored tracking surveys
For most businesses, it is no longer enough to carry out one annual customer survey. Customers are now more unpredictable than ever before. This means keeping your finger on the pulse of customer satisfaction through event-based and continuous tracking surveys is vital.
Improved reporting tools
Technological advancements have led to the creation of some exciting new reporting tools. These include online dashboards delivering real-time information and automatic email alerts to customer-facing staff. Combining traditional market research methodologies with companies' CRM systems means strategic and tactical decisions can be made immediately.
To find out more about the innovations taking place at B2B International, take a look at our dedicated innovations page by clicking the link below.