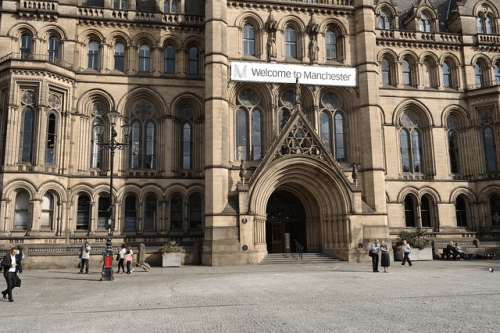 We were interested to read the findings of a press report in the Guardian this week which had the headline "Manchester offers best quality of life for young graduates".
The report, carried out by the Intergenerational Foundation (IF), found Manchester to be the best city for graduate opportunities in the UK. Apparently, it is all down to the work-life balance in the City.
We find it hard to disagree with this statement as our head office is right here at the centre of things. Manchester has brilliant road, rail and airport connections. Important from the point of view of graduates are its affordable housing, wonderful employment prospects, a great social scene, and the opportunity to watch two of the most famous football clubs in the country. Or, if you prefer walking the fells, Derbyshire is on the doorstep and the Lake District, Yorkshire Dales and Welsh mountains are only an hour and a half away.
The report found that London and its surrounding satellite towns, as far out as Brighton, have extremely unaffordable housing, with homes often going for 10 times average incomes. What's clear is that young people are largely shut out of the housing markets in these areas unless they are prepared to accept very high housing costs.