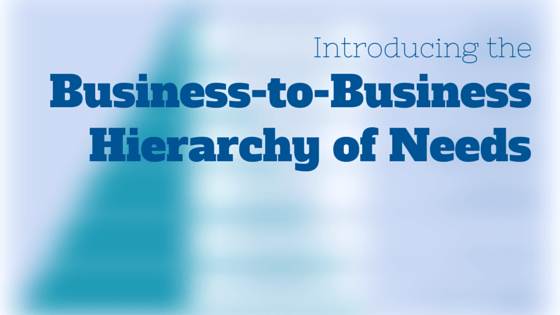 Many of you will be aware of Abraham Maslow's 'Hierarchy of Human Needs'. One of psychology's most influential works, Maslow's theory argues that humans seek the fulfilment of basic physiological needs before all others. Once these needs have been satisfied, fulfilment is sought from safety, love and belonging, esteem and finally self-actualization.
Does a similar hierarchy of needs exist for businesses? It is this question that our latest white paper addresses. In it, Matthew Harrison introduces the 'Business-to-Business Hierarchy of Needs'. The hierarchy, similar to Maslow's, contains 6 levels of needs that businesses seek to fulfil as they grow and mature. These needs are: survival needs, development needs, relationship needs, structural needs, recognition needs and self-actualization needs.
What are the implications for b2b marketers? What are the key learnings we can take from this business-to-business hierarchy of needs? Find out by reading the full white paper (link below).
Short on time? For a quick overview of the hierarchy and each of the 6 steps from the author himself, check out the video below.