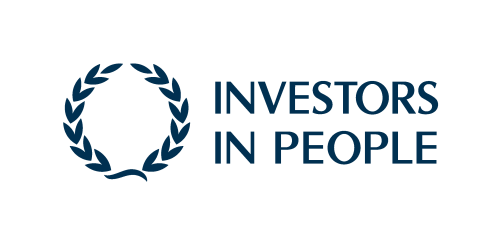 Market research specialist B2B International continues to grow in revenue and employee size, and with that growth comes the determination to recognise, reward, motivate and invest in its people.
"Investors in People" sets out clear benchmarks to assess how well a business communicates with, supports and develops its people. From board-level strategy communication through to health and wellbeing initiatives, B2B International has proven that it meets the proper standards, and so much more, in being an employer of choice.
HR Manager Sacha Medina says, "This is the first time the business has been assessed against the IIP framework and we are delighted to receive the accreditation. From the day I joined the company I've felt that it is an organisation that truly cares about developing individual aspirations as well as consistently raising standards of client service. The award proves that we're doing things the right way, and we'll continue to listen to the needs of our people and ensure their personal targets are supported in partnership with the business goals".
In response to receiving the exceptionally positive Investors in People report, CEO Matthew Harrison added, "Our organisation recognises that to continue our successful growth, we need the best people in the right roles. Our strategic approach to investment in communication, training, support and reward, sets us apart from competitors and keeps us at the front of the industry. We have ambitious growth plans, and this award demonstrates we're well positioned to continue our success in future".
Key points in the report include:
Employees were very clear as to the vision of the organisation and associated business needs. People are equally clear about how they are expected to contribute to the success of the organisation.

There appears to be a strong culture of continuous improvement in place. People regularly commented about senior and middle managers being open to ideas and suggestions. Directors were considered to be very approachable, operating an open door policy.

People very much believe that the organisation is committed to supporting their relevant learning and development needs.

There appears to be a real commitment to continuously improving how the organisation leads, manages and develops its people, evident in the numerous examples provided and the decision to recruit a HR Manager for the first time.

Given the growth of the organisation, the senior team understands the importance of ensuring that the organisation's structure and people practices are developed in line with this growth.