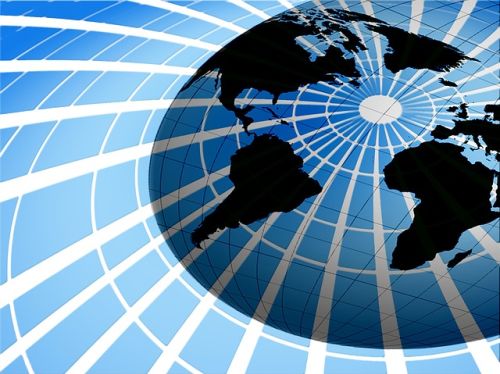 Survey finds BRIC economies appeal less to large UK firms than US or German businesses.
Highlights include:
UK corporates give China 5.6 out of 10 on average as a place they want to do business, compared to eight in Germany and 7.5 in the US
Fewer British firms report doing business in BRIC nations too – just 39 per cent trade in Brazil compared to 73 per cent of American firms and 45 per cent of German businesses
Russia rated the least popular BRIC market by UK and US firms though second most popular for German companies
Large UK businesses find the BRIC economies less attractive places to trade than their peers in North America and Germany, according to a new study by global market research firm B2B International.
Where German businesses gave the Chinese market eight out of 10 for attractiveness on average, their UK peers gave it just 5.6. US-based businesses gave China 7.5.
China was the most attractive BRIC-market for the survey's British respondents, followed by India (five out of 10), Brazil (4.9 out of 10) and then Russia (4.6 out of 10).
The world's second largest economy was also the most sought after trading nation for American and German businesses. Brazil came second among the US-based organisations (6.7 out of 10), followed by India (6.4 out of 10) and Russia (5.2 out of 10).
For German businesses, Russia was the second most attractive BRIC nation (7.2 out of 10), followed closely by India (7 out of 10) and lastly Brazil (6.7 out of 10).
With UK firms giving each BRIC nation a lower score than businesses from the US and Germany across the board, B2B International's study also found that far fewer British firms are doing business with the quartet of emerging economies.
Just under half (48 per cent) of British businesses surveyed are trading in China compared to a significant majority (81 per cent) of US-firms and 64 per cent of German companies.
It was only in India where UK firms were outperforming the Germans – with 45 per cent active in India compared to 36 per cent in Germany – though remained behind both the US and Germany with all other nations.
Aligned with its attractiveness as an overseas market, Russia was the second most popular market for German firms (62 per cent) followed by Brazil (45 per cent) and India.
American firms are more active in all markets – bar Russia (54 per cent) – according to the survey. Brazil was its second most popular destination (73 per cent), followed by India (63 per cent).
When questioned by B2B International on the barriers to doing business in BRIC economies the answers given by British, American and German firms were more similar.
Market competition was cited as one of the biggest challenges in China by 22 per cent of UK firms, 26 per cent of businesses from Germany and 30 per cent from the US.
In Russia, business culture (20 per cent) and the political system (17 per cent) were the biggest barriers for British businesses, while legal complexity (19 per cent) and the political system (16 per cent) ranked among US firms as the two greatest challenges.
Commenting on the findings, Paul Hague, director at B2B International, said: "While the UK's relative underperformance at trade with the BRIC economies is fairly well documented, it's often assumed that it's not for want of trying. Our research suggests that a significant factor could actually be the limited appeal BRIC nations have with some major corporates.
"But the challenges British businesses face appear to be common to those of their peers in the US and Germany too and so the results leave very few clues for policy makers. However, it does give pause for thought around the question of the UK's EU membership. Our survey suggests that British business remains very reliant on its biggest existing trading partner and has a preference for it."
Other highlights from the survey includes data on each nation's top 10 business challenges:
Building market share was identified as the number one business challenge for UK companies with 20 per cent share of the vote. Retaining customers followed as the second biggest challenge, for 20 per cent of British firms, narrowly beating countering the competition (19 per cent).

In the US, building market share was also the most selected number on challenge (18 per cent) with innovating products and services the most widely chosen second biggest challenge (21 per cent).

For German firms, building market share once again won out with 28 per cent of the vote for biggest challenge with keeping pace with the latest technology won the poll for second biggest challenge (13 per cent).
B2B International spoke to 100 UK firms with an average turnover of $3.4bn (£1.9bn), 67 American businesses with a mean turnover of $6bn (£3.5bn) and 53 German companies with the same average revenues.