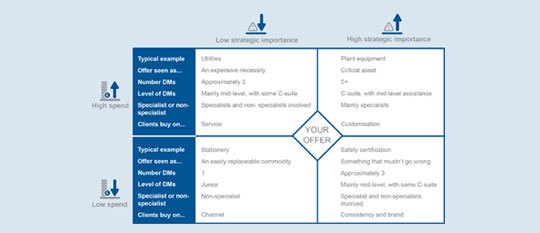 There are two key topics in b2b decision making – who to target and which needs to focus on meeting. However, b2b decision making units are typically more complex than those in consumer markets, and b2b buyers have a more complex set of needs compared to their consumer counterparts.
In our latest white paper, Matthew Harrison introduces two frameworks designed to help b2b companies successfully navigate these two crucial topics – one to help determine the importance of your offer to the customer, and the second to help map the inter-relationship between individual needs and company needs.
Click below to read the white paper and find out how these two frameworks can assist you.