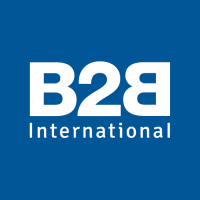 Proceeding with caution is the name of the game when it comes to changing your logo – especially for b2b brands. B2B International recently went through a major brand repositioning which involved a change of logo, and therefore we feel we are perfectly placed to look at the process in more detail and evaluate its effectiveness.
In our latest article published on our US site, and written by director Paul Hague, we look deeper into our logo redesign process and the outcomes that followed. We believe our first-hand experience in logo change may provide some useful insights if you too are thinking of changing your logo.
To read the article and learn more about the effects of a logo change, click the link below.