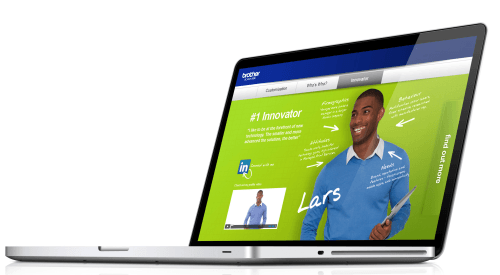 Market research is a hugely powerful tool in your corporate armour; it gives you direction and enables you to take decisions with confidence. Yet, there are countless examples of companies who have spent a small fortune on market research which they ultimately didn't use. This can be for a variety of reasons, but often is simply down to bamboozling clients with masses of data, failing to pick out the key trends or highlight clearly the crucial findings; or it's due to presenting the conclusions in a way that is confusing or downright dull. The frustrating thing is that these are all things that can, with just a little thought, so easily be avoided.
We at B2B International are constantly striving to find innovative and imaginative ways to help our clients – and the wider teams within their organisations – get the most from their research. We have recruited our own internal visualisation team and while our research presentations are increasingly being streamlined and improved to be more visually engaging and compelling, on occasion we also work with trusted external partners to really bring the findings to life. Here's an example of how we've recently done this for one of our biggest clients:
Brother International Europe (BIE) commissioned B2B International to conduct an in-depth customer segmentation research study. Spanning eight key European markets, the study identified the needs and motivations of distinct customer types that will help shape product, solution and marketing strategies going forward.
Once the research conclusions and recommendations had been compiled, we worked hand in hand with integrated marketing agency Fox Communications to put together an inspiring presentation for Brother's global insight, product development and marketing & communications teams.
The customer segments identified through the research were vividly brought to life with the help of real-life actors, who featured across a range of mediums: in profile videos, as life-size cut-outs, in print advertisements, within a dedicated microsite, and even via a number of mock LinkedIn profiles.
While customer segments detailed in dry, uninteresting reports can be difficult to envisage or easy to ignore, this real-life representation is very visual and engaging. By commissioning actors to play the roles of the customer segments, it really enabled Brother's team members to relate to the segment personalities, giving them a head-start in identifying and understanding their customer profiles and customer needs, in matching products to customer types and in developing compelling and relevant communications. Without doubt it has helped them appreciate how they could engage, influence and inspire their key customer segments.
The materials are designed to be interactive and genuinely useful in the daily working life of Brother's marketing and product development teams.
Martin Gallagher, Marketing Officer – Customer Insight at Brother Europe, said; "Our objective was to ensure that the research stood out enough for teams to really take notice. We know that when teams thoroughly understand research findings, they will take the appropriate action. B2B International and Fox Communications have risen to this challenging brief by bringing the research to life and creating some inspiring communications which all the team can relate to."