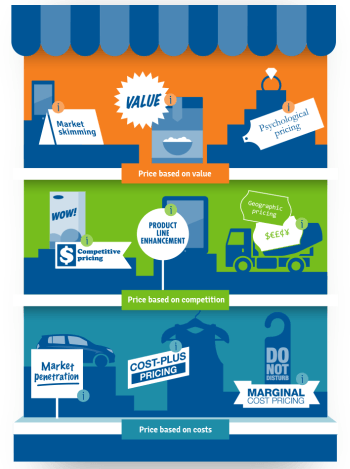 Choosing an effective pricing strategy is vital for the success of any product or business. To make things harder, there are many different strategies to choose from. Therefore, evaluating the options available and choosing the most appropriate strategy for your business can significantly increase the chances of success for your product or service. So, what are the different pricing strategies and when should you use them?
Our new interactive infographic, recently published onto our US site, explains everything you need to know about the different strategies available. Looking at the three key categories of b2b pricing strategy: price based on value, price based on competition, and price based on costs, our interactive infographic gives you a run-down of what each strategy means, and when is the most appropriate and effective time to use it.
To view our interactive infographic, click the link below.