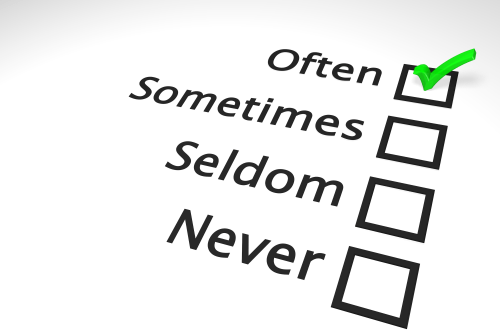 Surveying your customers is important. It allows you to start to understand what your customers are thinking and how they are feeling, and, armed with this knowledge, you can set out to try and improve your customer offering and therefore customer satisfaction and loyalty.
However, it's important to remember that survey scores themselves hold no value; it is only when these scores are used as a basis for action that they become valuable. It's an obvious point to make, but if your customers do take the time to complete a survey, they at least expect to see positive change emerge from the insights provided. So, conducting a B2B customer survey is really just a means to an end. The key reason behind any survey should be action and acting on the findings. After all, what is the point of carrying out a survey if you are not going to do anything with the results?
So, the most important takeaway from today's blog is that surveys should always be focused around action. Gathering data for the sake of it does not provide any real benefits, but using the findings to drive strategic change may bring about improvements in terms of customer satisfaction and ultimately profitability.
Making long-term changes on the back of a customer satisfaction survey can be difficult, especially if cultural changes are needed. As part of one of our white papers, we created a five-step process that can be used to help make these longer-term improvements. To take a look, just follow the link below to the white paper.