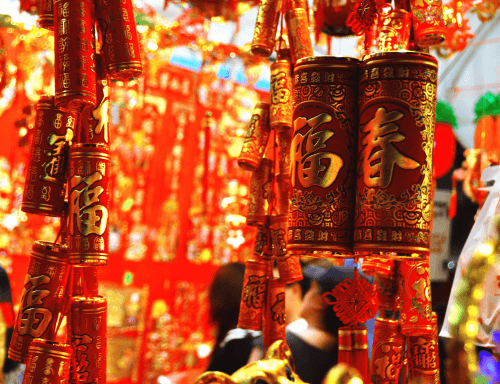 As today marks the start of Chinese New Year (Happy Year of the Horse!), we thought we would mark the occassion by making today's blog post all about China.
Recent news has highlighted that China's economy is showing signs of stabilising, with a GDP growth of 7.7% in the last quarter of 2013, compared with 7.8% growth in the previous quarter. However, these figures are still above the 2014 government forecast of 7.5%. So, what's in store for China in 2014?
McKinsey, in one of their latest articles, gave their own predictions on the top 10 trends facing China in 2014. These predictions are listed below.
Two phrases will be important for 2014: 'productivity growth' and 'technological disruption'

The increasing costs of labour, land, utilities and capital will lead to a focus on higher productivity in order to stay competitive. Furthermore, a period of technological disruption will follow as more services, such as banking, go online in response to the higher costs.

CIOs become a hot commodity

A greater focus on implementing business technology and IT within existing processes and services will see a huge demand for Chief Information Officers to lead the transition.

The government focuses on jobs, not growth

The challenge of creating more jobs while labour costs are rising and more services are being automated and moving online is a big problem for China in 2014.

There will be more M&A in logistics

With the massive costs associated with the logistics industry, mergers and acquisitions will be encouraged to provide much needed capital and efficiency improvements.

Crumbling buildings get much-needed attention

The majority of buildings in China over the past 30 years have been built with low quality methods and unsuitable materials, and the need to start renovating these is increasing. The big challenge, however, is who will fund the renovations and what will the impact be?

The country doubles down on high-speed rail

The success of China's high-speed rail line has been better than expected, and demand nowadays is massive. Investments are currently being made to double the amount of operational lines by 2015, but should investments be directed at increasing capacity on already successful routes first?

Solar industry survivors flourish

Increasing demand for solar energy and increasing stock values should see profitability increase for the remaining industry players.

Mall developers go bankrupt – especially state-owned ones

With more and more shopping going online, there is a decreasing need for shopping malls. However, there are plans to increase the number of shopping malls by 50% in the next three years. If the market isn't there for new shopping malls, the developers will be the ones to suffer.

The Shanghai Free Trade Zone will be fairly quiet

Announced in late 2013, the Free Trade Zone was meant to encourage financial and service sector companies to invest in China – especially foreign companies. It has, however, been fairly quiet since and it remains to be seen if the FTZ will gain popularity in the future.

European soccer teams invest in the Chinese Super League

Chinese football has faced many challenges in recent years, not least from corruption and a lack of long-term vision. However, 2014 is set to be different. With Guangzhou Evergrande having won Asia's premier club competition in 2013, and big investments being made in the Indian football league, it's only a matter of time before investments start rolling in from Europe.
To read more about our China offering, visit our China Market Research page.
To read the full article, click here: What could happen in China in 2014?