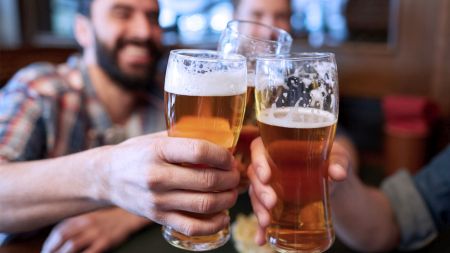 A man goes into a bar and asks for a glass of Heineken. The landlord says, "Sorry sir, we haven't got Heineken, but we do have Carlsberg, Budweiser and Harp?" What do you think the man will do? Will he put his coat back on, get in his car and go down the road in search of a bar that sells his stated tipple. Or will he say "make it a pint of Carlsberg, please?"
This scene plays out every day in bars and restaurants around the country as people specify a Coke or a Pepsi, an Evian water or a Perrier, a J2O or an Innocent smoothie and accept an alternative.
The truth of the matter is that these are all good products that sit inside another product which is the mainstay of the purchase. In other words, the main product that is being purchased is the bar and all that goes with it – the ambience, the food, its facilities, its convenience and so on. No one in the bar is dieing of thirst and most of them aren't addicted to one brand rather than another. They are in there to talk to their friends, have a bite to eat, rest their legs, read their paper and so on.
In this situation, distribution is the key. If the bar doesn't stock your brand, you won't sell it, and vice versa. If you have sold your drink in to the bar, there is a good chance the bar will sell it out.
In the past, drinks were delivered to the bar by the brewery, or the drinks manufacturer or they were picked up from the cash and carry. Today a typical bar sells dozens of different brands of drinks – soft drinks and alcoholic drinks of all kinds. This has given rise to specialist groups that offer every drink the bar may require. Coors, Bookers, Brakes and 3663 have become big distribution names offering a bundle of products from drinks to food for catering.
Over the last 2 years, B2B International has carried out market research in the food & drink industry for wholesalers, distributors, drinks manufacturers such as Britvic and Greene King and suppliers to the industry such as British Sugar. From all the research carried out into the drinks distribution market we have found that the market is going to become even more fragmented in the future. There will be brands to serve every micro need. High alcohol, low alcohol, draught and bottled, sparkling and still, fresh and canned, young taste and old taste. The list will be so long, it will only be possible to meet the needs through distribution giants.
We all know that all the four P's must be lined up for successful marketing. In the drinks market, price and product are important, of course, but the key to success is having the right brand and having it in place.